---
---
High quality propene polymer material,highly durable and environmentally friendly.
You can adjust the angle of 360 degrees.
Holds a bait caster reel in a cushioned cradle. A slot in the front of the rod holder allows for a spinning reel to be securely held in position.
The rod holder has a rotary flange, which leaves the bottom open.This allows for the rod holder to accomodate trigger grips.
Grip rod butts easily clear the sides of the rod holder for quick rod retrieval.
Easy to install on the kayak or on the boat firmly and securely.Two kinds of installation. You can installed directly on the kayak and you can also install on the rail 7/8"OD and 1"OD of the kayak.
The fishing rod holder relieves the tedious task of holding the rod when fishes are slow to bite.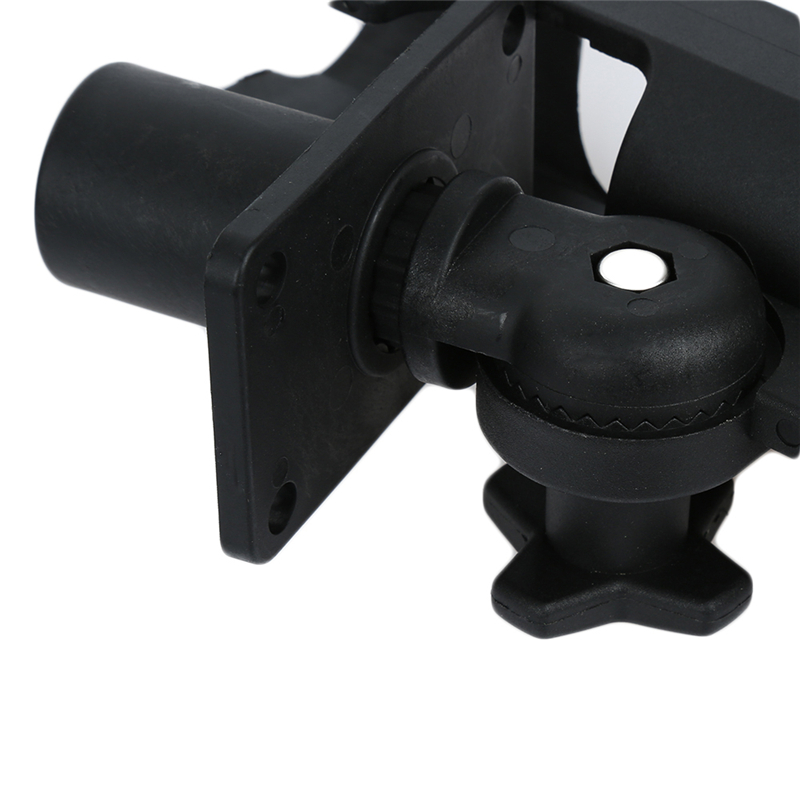 ---